MedTech and Educational Grants
Effective January 1st, 2018, AdvaMed, APACMed, Mecomed, and MedTech Europe instituted policy changes discontinuing the direct sponsorship of health care professionals and that companies will no longer select or influence the selection of specific hcp attendees at third-party educational events; directly arrange or pay for hcp attendees' travel, accommodation and/or reimburse the expenses of specific hcp attendees at third-party educational events.
Companies may offer educational grants and sponsorship to third-party conference organizers, health care institutions, and/or professional associations to enable them to select HCPs to attend third-party educational events.
Educational grants supplied to support hcp participation to third party organised events, such as Annual EAU Congress, will be provided to healthcare organisations (HCOS) or professional congress organisers (PCOS).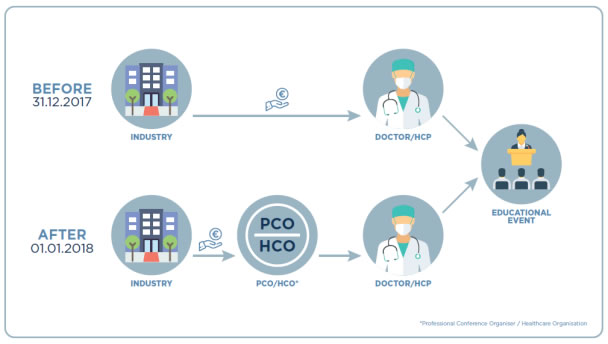 In response to these changes, the Annual EAU Congress congress has appointed its Italian PCO (oic) to manage the education grants application process for congress attendees. This process will be managed by oic and will be regulated through specific set criteria defined by EAU based on the guidelines of MedTech Europe.
If a company would like to provide grant funding to HCPs to attend the Annual EAU Congress, you should reach out to us by sending an email to edugrant@oic.it
We look forward to hearing from you!