Beware of fraudulent EAU22 websites
Register for EAU23 via the official registration webpage only. There are fraudulent websites claiming to offer registration such as www.urologycongress.org/eau/ and www.eau2023-congress.com. These are not associated with the EAU at all and should be avoided at all costs. Persons who register via fraudulent websites pay twice as much and will have no authentic registration for the congress!
You can recognise the fraudulent websites because they miss the official EAU23 design and logo. These websites also have false contact information. Here are examples of the fake websites: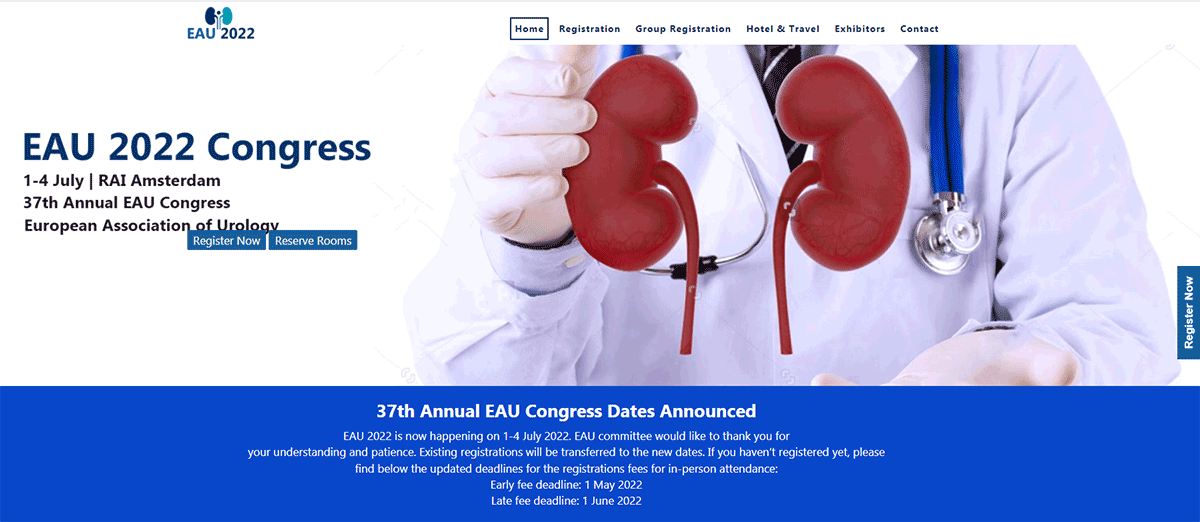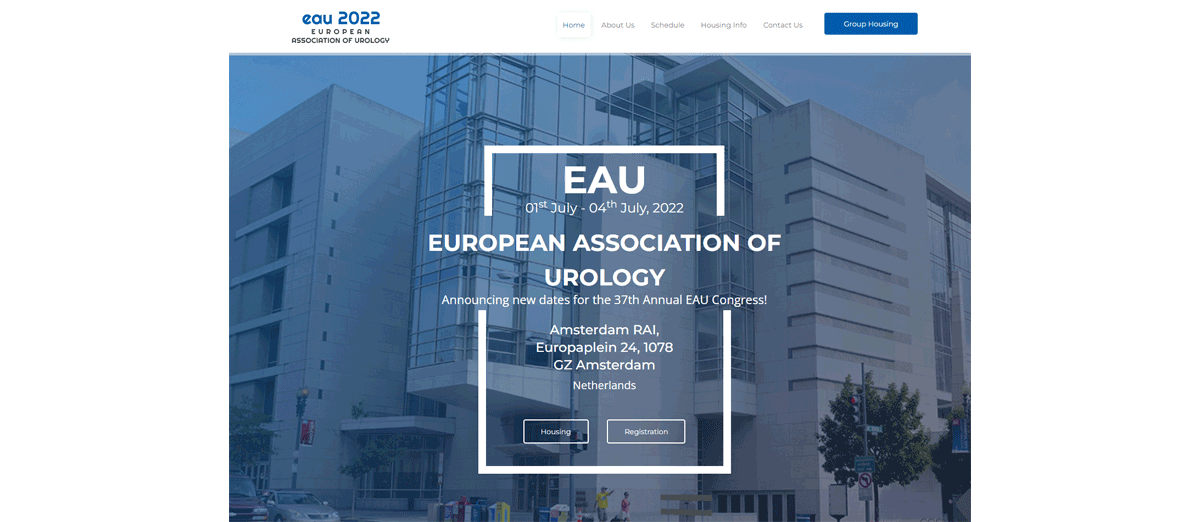 Official partners
EAU23 is officially organised by the Congress Consultants B.V. which is based in Arnhem, the Netherlands. This is the only party handling the registration of delegates.
Correspondence related to the registration will only come from the Netherlands. The EAU does not work from any other country. The official emails will always only come from:
@congressconsultants.com
@uroweb.org
The EAU warns delegates to be cautious when disclosing personal information to third parties.