Enrich your EAU19 experience with a Catalan adventure
Capital of Catalonia and canvas of beloved architect Antoni Gaudí, Barcelona is host city to the largest urological congress in Europe, the 34th Annual EAU Congress (EAU19). Enrich your learning experience at EAU19 with its front-line Scientific Programme and an acquaintance with Barcelona's renowned and yet-to-be-explored destinations.
Barcelona became the first (and only) city to date to receive the Royal Institute of British Architects' "Royal Gold Medal" for its architecture. The city boasts of nine UNESCO-protected monuments, two of which are by Modernista architect Lluis Domenech I Montaner and the rest are Gaudi's. The Catalan capital is also the first city in the world to gain the "Biosphere World Class Destination" recognition for its commitment to responsible and sustainable tourism.
Savour the experience and admire the works of Barcelona's most famous son, Gaudí, whose first major architectural project was the Casa Vicens, the house-turned-museum with a domed rooftop and tiles painted with French marigolds. It laid the groundwork for his remarkable oeuvre and paved the way for Catalan Modernism. Gaudí's other notable creations include Park Güell, Palau Güell, Casa Milà, Casa Batlló, the Crypt of the Church at Colonia Guell and of course, La Sagrada Família. A visit to Barcelona will never be complete without seeing this iconic architectural wonder.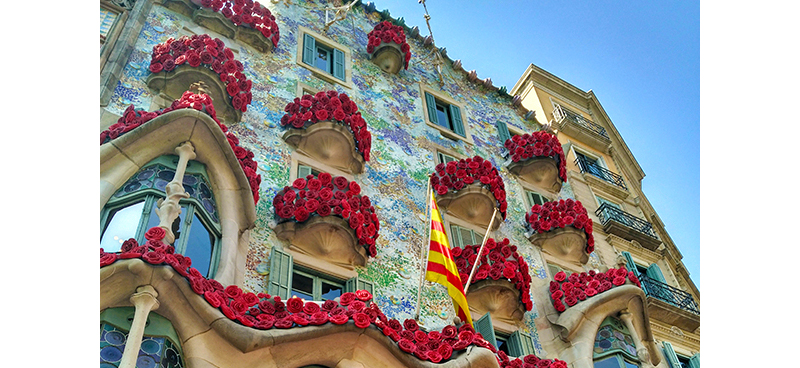 La Sagrada Família's design was based on the traditions of Gothic and Byzantine cathedrals; a symbiosis of the Holy Scriptures, liturgy and geometrics inspired by nature with light and colour playing the central role. The church sees an estimated 2.8 million visitors each year. Some predict its completion will be in 2026, the centennial anniversary of Gaudí's death.

Explore and discover
"What was it like to be a doctor during the 18th century?" you wonder. Take a step inside the Sala Gimbernat, one of the oldest surgery theatres in Europe built for the Royal College of Surgery of Barcelona in 1762. And see where medicine meets architecture in Montaner's opus, Sant Pau Recinte Modernista. The hospital with a 600-year history, this World Heritage site is the largest Art Nouveau complex in the world with its 27 buildings interconnected by underground tunnels.
Visit the once-secret library of the Freemasons in Catalonia, the Rossend Arús Masonic Library. Revel in its luxurious marbled reading rooms and browse through its collection of important Masonic texts, rare magazines and literature.
You could be fortunate to come across an enthralling spectacle of people joining hands together to form circles as they dance small, precise steps. This is the Sardana, the traditional national dance of Catalonia and a powerful symbol of national unity and identity.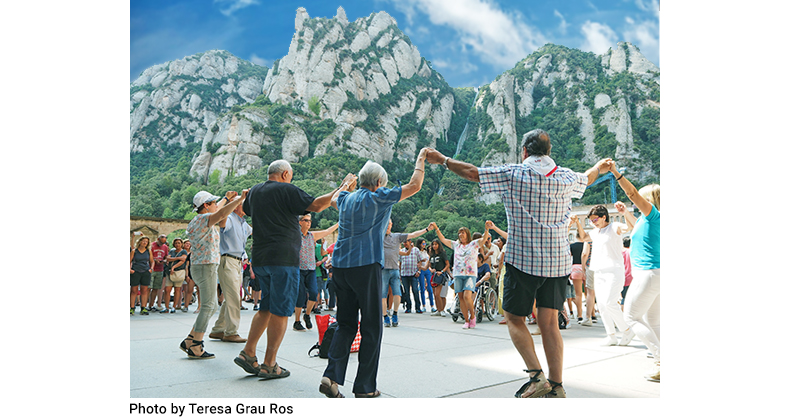 For sun-worshippers, Barcelona's seascape in spring is still captivating. Enjoy the view of four kilometres of beaches; from Sant Sebastià, Barceloneta, then onward to Nova Icària or Mar Bella. Each has its own selection of beachfront bars and restaurants, also known as chiringuitos, to get a refreshing respite and delicious tapas. Then head on to FC Barcelona club's home stadium, Camp Nou, for a football match. The stadium covers a surface area of 55,000 square meters with a seating capacity of 99,354.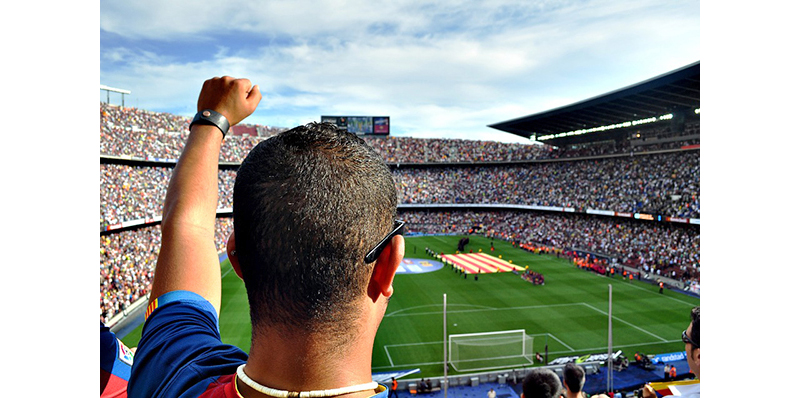 A must-see, albeit intriguing stop, the Calder Mercury Fountain is also worth a visit. Spain commissioned American sculptor Alexander Calder to build a fountain which, instead of water, would pump pure mercury. For many years, the mines at Almadén was the world's greatest source of mercury; it produced about 250,000 metric tons of mercury.
Your future visit to Barcelona and participation at EAU19 will bring you the best of urology and a rich cultural experience. And how apt is the Catalan expression "Salut i força al canut!" for the congress? It is to wish someone well and translates to "Good health, and strength to your balls!"