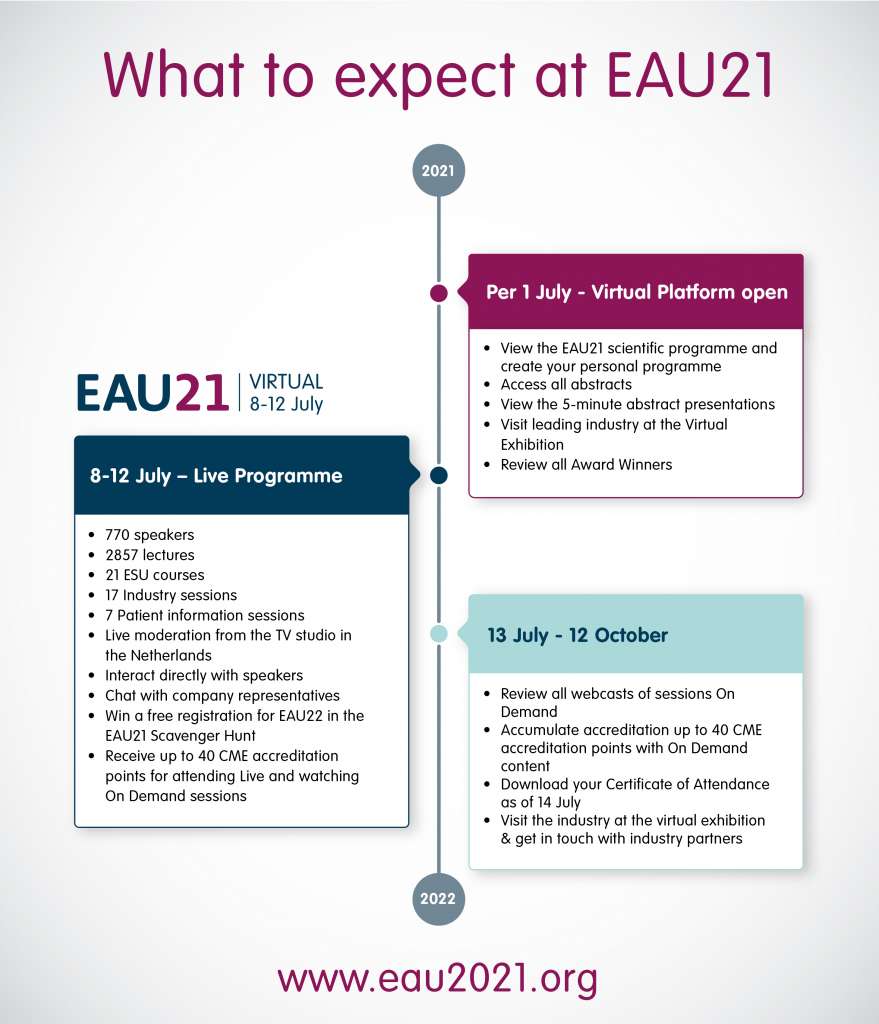 EAU21: A new virtual experience.
For our 36th Annual Congress, we are hosting a Virtual Congress that will bring Europe's largest network of urological experts to your own screen. The comprehensive scientific programme includes live surgery, state-of-the-art lectures, case discussions and debates. Thousands of abstracts are submitted each year by emerging scientists and the EAU offers hundreds of them a chance to present their research. For this edition, we are including patient and nursing speakers to the programme, emphasising the multidisciplinary nature of urology.
The Annual Congress is also an opportunity for young urologists to attend educational courses by the European School of Urology. Though we were not able to host EAU21 physically in Milan, we are using Milan's reputation as a global centre for fashion and style to launch a new design language for our Annual Congress. As you can see, the new design combines the imagery of urology with the iconic aspects of Milan and Italy in general.
Together, we can make EAU21 Virtual a triumph for urological healthcare. We look forward to hearing from you!
Chris Chapple
EAU Secretary General