EAU23 Abstract Submission
We offer you the opportunity to submit a late-breaking abstract! More information here.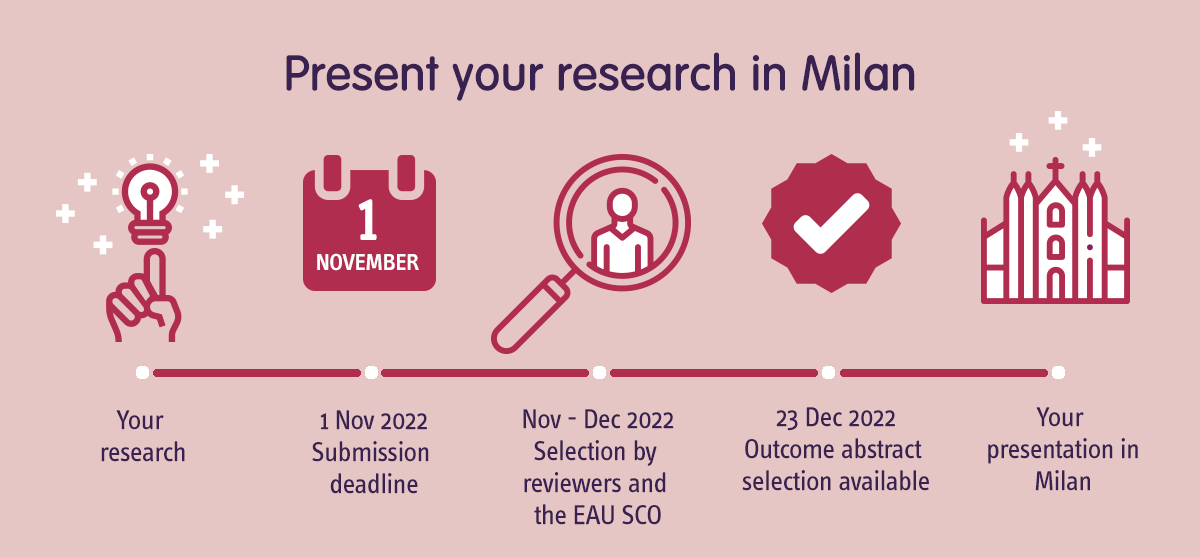 Important dates
1 August 2022
Abstract submission system open
1 November 2022 (08:30 CET)
Deadline for abstract submission
November – December 2022
Abstract selection by reviewers and the EAU Scientific Congress Office members
Late December 2022
Outcome abstract selection available via the online abstract submission system. You will receive a notification by email
5 January 2023
Deadline to accept the presentation or to withdraw abstract
10 February 2023
Abstracts (full bodies) are available for EAU members and EAU23 delegates via the EAU23 Virtual Platform.